Case Competitions
Case competitions are a great opportunity for graduate students to expand their network, apply their strategic thinking and problem solving skills to real-world problems, and gain critical skills: negotiation, analysis, teamwork, time management, decision-making, and defending and challenging viewpoints. At Vanderbilt there are several opportunities throughout the year to participate in case competitions with your peers on campus and around the globe.
Hult Prize – Fall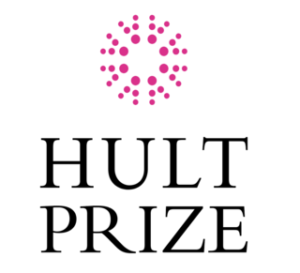 The Hult Prize is a global case competition in which interdisciplinary teams of graduate students are tasked with developing a business solution to one of humanity's great challenges. The competition is hosted in the fall by the VU Center for Entrepreneurship at Owen's School of Management. The estimated time commitment for participants is 1-2 hours per week in programming and up to 5 additional hours with group work, which may increase slightly in late October / early November when finalizing the group pitch.
Map the System – Spring

Tackling global challenges starts with understanding a problem and its wider context.  Map the System is a global systems thinking competition that teaches students how to understand and help address complex social and environmental problems.
Participating Vanderbilt students are guided through a fast-paced 8-week systems thinking curriculum (spring term), after which they present their systems research at the annual Vanderbilt University Map the System competition. Participants will:
Learn more about a social or environmental challenge you care about;
Understand how to develop meaningful solutions to complex problems;
Learn about meaningful careers in different sectors and industries;
If you choose and are approved, use your project to fulfill Immersion or capstone projects, or support graduate or undergraduate research;
Strengthen research, presentation, and public speaking skills;
Establish relationships with students, faculty, staff and professionals, both within and beyond the Vanderbilt community;
Compete for the opportunity to represent Vanderbilt University at the Map the System Global Finals, held in June at the University of Oxford in the United Kingdom.
Interested in participating, contact Hanes Motsinger at hanes.motsinger@vanderbilt.edu
Vanderbilt Global Health Case Competition – Spring
The Vanderbilt Global Health Case Competition (GHCC) is an annual competition that is hosted by the VIGH Student Advisory Council in the spring. It is designed to engage students in real-world, global health challenges by introducing them to diverse factors that impact decision-making. The goal of the case competition is to foster critical analysis and thoughtful action. Undergraduate, graduate, and professional students from across the university participate in multidisciplinary, multi-school teams to tackle a real-life global health case, working together to develop an innovative solution.

The case may involve issues such as health care policy, public health implementation and planning, business partnership and investment, medical research, logistics management, faith and cultural understanding, and international law. There is no right or wrong solution, and no prior knowledge of the case topic is required. Participants do not need to have a background in medicine or health. People from all disciplines bring their different perspectives and expertise to address a complex problem within proposed budgetary constraints. After an intense week of research and preparation, teams present their case analysis and recommendations to a panel of expert judges and audience members. The winning team wins a cash prize and represents Vanderbilt University at the annual Emory International Global Health Case Competition in Atlanta, GA.